Alda, from Tacoma, Washington (USA).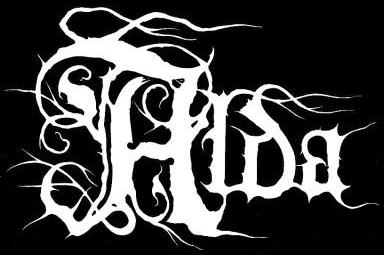 Meaning of the Name 'ALDA'





Meaning: Old German feminine form of Aldo and Otto, "Old; prosperous." Variants include Aldabella, Aldea, Aldina, Aldine, Aldona, Aleda, Alida, Alyda.
Origin: German
Gender: Female
- Quote
here
.
Alda is a Cascadian BM band that has been around for a few years now, has a few releases (one of which is quite recent), however, never really took my attention beyond being
another
Cascadian BM band.
Their first two releases are examples of this. And essentially, they became a band that I put to the side and forgot about.
However, these feelings suddenly changed when I came upon their latest release,
: tahoma :
(obviously a geographical reference here, being that Tahoma is, according to wikipedia, the original form of Tacoma, the city of which this band originates, or may refer to Mount Tahoma, etc). Honestly, given my previous impressions, I didn't expect much. But this latest release was a complete break from their previous material. As opposed to their other music, this album is an eloquent interwoven eclectic auditory nirvana. Still Cascadian BM, but with lengthier metal passages that keep you captivated, rather than strained, with a strong emphasis on a lighter folk element with clean vocals. These latter parts, are almost meditative, and indeed, a beautiful balance of the darker and lighter elements has been found here.
: tahoma :
is quite the surprise, but it is worth it, and
one not to miss
.
One of my favourite albums of the year.
Album Name: Demo
Band: Alda
Genre: Black Metal
Year: 2009
Country: USA
Track Listing:
DOWNLOAD

Album Name: Self-Titled
Band: Alda
Genre: Black Metal
Year: 2009
Country: USA
Track Listing:
1.
Scattered On the Wind
05:16
2.
Fimbulwinter
05:08
3.
The Seed and the Hailstone
04:07
4.
Vale
06:22
5.
Venom in the Waters
04:43
6.
The Evergreen Womb
06:24
32:00
DOWNLOAD (thanks to AmusLadmin)
Album Name: : tahoma :
Band: Alda
Genre: Black Metal
Year: 2011
Country: USA
Track Listing:
1.
In the Wake of an Iron Wind
11:58
2.
Adrift
08:41
3.
Tearing of the Weave
08:24
4.
Shadow of the Mountain
11:17
5.
Wandering Spirit
14:11
54:31
DOWNLOAD (via mediafire)
DOWNLOAD (via bandcamp)