A friend's project:
Nekrasov, from Australia.
Nekrasov is really a formation of that without aim – of that which comes from the deep black void. For me, personally, it comes through these energies; noise black metal etc. There should be no 'boundaries' for such a massive beast. I started doing this so long ago within a very private environment without any intention of release – no one was really doing anything like it and it was something I wanted to listen to! Hahaha. I have been involved in so many bands over the past twenty years, each 'aiming' for a style, vision etc. but Nekrasov is a personal beast, encompassing the end of vision, thought, spirit etc.. – and at this point in life that's where I am most obsessed.

Personally, I have always resonated with both energies – and, when I got into black metal all those years ago, it was considered 'noise' – personally I do not see much difference when it comes to attitude or 'feel' – of course it depends what you are listening to and how to are relating to it. The great thing about being this feces producing machine (body) and mind etc is that there is no boundary when you choose to create without the aforementioned things considered. To be utterly honest about it, it's just what I do – it just comes out this way without a forced notion of being this or that – if anything I have really nothing to do with scenes anymore and I do not mean this as an aversion or bitter withdrawal, I just follow my own realm and hopefully provide something unique in the endless pit of mediocre trend 'empires'.
- Quote
here
.
Nekrasov is a harsh BM project with strong noise elements, which dictate me describing the overall sound as
harsh
. It's pretty interesting stuff. Neither painfully lo-fi, nor overly produced
hipster
-sytle BM, Nekrasov is without a doubt an auditory assault on the senses. Certainly not for the faint of heart, this music may seem difficult to listen to for some (those not into BM, or into more... gentle BM). However, I feel there is a good balance here between raw/BM/ambient/noise, the noise giving it the thrust that keeps you on your toes, and the variations in the BM keep you from getting lost in some sort of drone narcolepsy.
To be fair though, I don't think I'm covering the entire scope of their music. They have a multitude of releases, all with their own nature, which varying to differing degrees from release to release. So the description above has a stronger tendency towards the release of which I have listened to thus far which I have taken a liking to:
Perishable Things EP
.
Also, Last.fm has this band as being quite similar to Murmuüre of France. And I'm happy to share some more obscure/unconventional BM on this blog, or at least something not so
Cascadian
, or even
prehispanic
.
Great stuff, and definitely check out if you looking for something from the
dark
side. Haha.
Nekrasov @ bandcamp
(Perishable Thing EP available for free download)
Nekrasov Official
[Please note, this
incomplete
discography is thus, because it is missing the
Nekrasov / Humiliation
split, and
In Solitude And Darkness, The Last Step Is Made
full-length.]
Album Name:
Into the No-Mans-Sphere of the Ancient Days
Genre:
Atmospheric Black Metal/Ambient
1.
Freedom From Self-Joy
02:34


2.
Into the No-Mans-Sphere of the Ancient Days
03:35


3.
Ashes of the Lords in My Hand
13:02


4.
Eternal Black Mistress
03:14


5.
Allegory
03:34


6.
Toward the Black Pain of the Body's Core
04:06


7.
Barefoot, Ravenous
04:47


8.
Land is a Mount of Charred Limbs
04:30


Total playing time
39:47
Album Name:
The Form of Thought from Beast
Genre:
Atmospheric Black Metal/Ambient
1.
Debris; Soul As Dust
02:25


2.
Mountain Ash
04:53


3.
Today the Sun a Golden Illusion
03:17


4.
Dreams of Swallowing, Black Space Expansion
05:07


5.
Neti
02:52


6.
Continuum of the Beast
03:46


7.
And Then Seared That Heart
05:45


8.
The Form of Thought From Beast
20:30


Total playing time
48:35
Album Name:
The Haunting Resonance
Band:
Nekrasov/Moon/Nekros Manteia
Genre:
Atmospheric Black Metal,Ambient/Black Metal/DSBM
Country: Australia (all three)
Nekrasov
1.
That Which Hunts...
15:18


Moon
2.
Forgotten Spirits
11:50


Nekros Manteia
3.
The Final Ghost
19:58
Total playing time
47:10
DOWNLOAD
Album Name:
Tramp and Void
Genre:
Atmospheric Black Metal/Ambient
Track Listing:
1.
Tramp and Void 1
11:40


2.
Tramp and Void 2
01:40


3.
Tramp and Void 3
02:31


4.
Tramp and Void 4
01:43


5.
Tramp and Void 5
05:50


Total playing time
23:24
DOWNLOAD
Album Name:
Inner Stalker Metrics
Genre:
Atmospheric Black Metal/Ambient
Track Listing:
1.
Inner Stalker Metrics
36:24


Total playing time
36:24
DOWNLOAD
Track 1 (side A) by Nekrasov.
Tracks 2-4 (side B) by Aderlating.
- Quote Metal-archives.com ("Nekrasov - Nekrasov / Aderlating")
Album Name:
Nekrasov/Aderlating
Band:
Nekrasov/Aderlating
Genre:
Atmospheric Black Metal,Ambient/Black Metal,Noise,Experimental
Country: Australia/Netherlands
Track Listing:
1.
Qualities of Being Futile and Valueless
24:42


2.
Chalic of Abalam
10:15


3.
Ritus Orgia Sanqin
06:24


4.
Dog Semen
06:23


Total playing time
47:44
DOWNLOAD
Genre:
Atmospheric Black Metal/Ambient
Track Listing:
1.
Belief
02:04


2.
Nothing in the World Can Convince
03:36


3.
Belief Part II
03:24


4.
Madness: Certainty
02:16


5.
Conviction: Millions of Fragmented Waste
00:50


6.
Nothing Within Can Convince
03:42


7.
...
02:56


Total playing time
18:48
DOWNLOAD
Album Name:
Cognition of Splendid Oblivion
Genre:
Atmospheric Black Metal/Ambient
Track Listing:
1.
Heresy, Heresy, Heresy Oh, Where Have You Gone?
05:52


2.
Psychic Epilepsy in the Butchery of Light
07:02


3.
Sadomasochistic Liberty Through Splendid Isolation
21:09


4.
Devotion of This Life Allied With Oblivion
02:38


5.
Calculated Deception; Possessed By Nothing!
06:34


6.
The Person and the Yawning Abyss
05:16


Total playing time
48:31
DOWNLOAD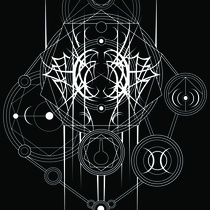 Album Name:
Perishable Things
Genre:
Atmospheric Black Metal/Ambient
Track Listing:
1.
C.Z.V.M.
04:07


2.
Womb
04:13


3.
Dark At the End of Light
02:07


4.
O Fool!
04:06


Total playing time
14:33
DOWNLOAD
Genre:
Atmospheric Black Metal/Ambient
Track Listing:
1.
We Are Just An Indifferent Interpretation of the Black Plague
03:03


2.
Disillusion
03:28


3.
Matter is the Bastard
08:51


4.
Void into Nonvoid
06:24


5.
Pre-Fetal Non-Mantra
11:14


6.
Chant the Name of God in a Thousand Languages Until All is Blood and Feces
03:27


7.
No Room for Liberation Found 'Here' Or 'Now'
07:43


8.
Extinction
16:46


Total playing time
01:00:56
DOWNLOAD